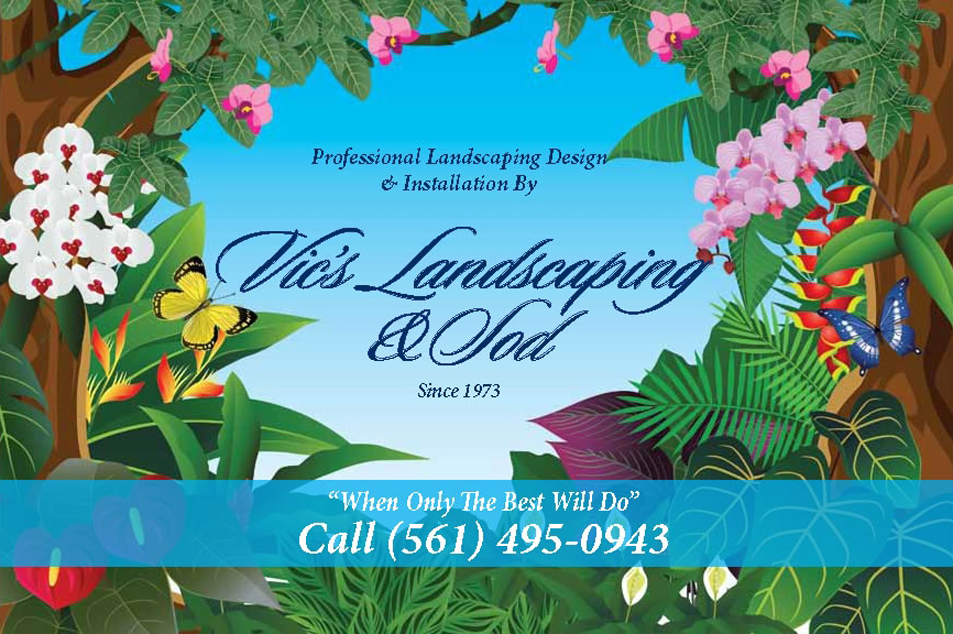 Now Offering Complete Landscape Design Build Services…
Vic's Landscaping and Sod, Inc. has been working on new landscape designs, removal and replacements of lawns, pool landscape creations, and seasonal clean ups since 1973. Vic has always given personal attention to all past projects and will continue to do so in the future. His attention to detail and impeccable service to his clients has made him a master in the Landscape Design and Installation field. Vic's Landscaping and Sod Inc. provides a level of expertise that is unsurpassed in the landscape industry.
Our List of Services Include:
Total Project management including all phases of design and installation
Total site optimization and renovation
Landscape contracting
Landscape Architectural design
Enhance landscape plantings
Lighting installations (LED and conventional)
Modify pools and hardscapes
Move fences and install decorative gates
Create natural stone waterfalls and water features
Install driveways, walkways and patios
Stonework borders retaining walls and boulders
Arbors, trellises and pergolas
Urn and pot creations
Irrigation modification
Remove and replace grass
Earth mound sculpting
Tree and shrub pruning
Maintenance and gardening services
"When only the best will do" and you want a beautiful outdoor living space that will exceed your expectations please call us at 561-495-0943. Ask for Vic.